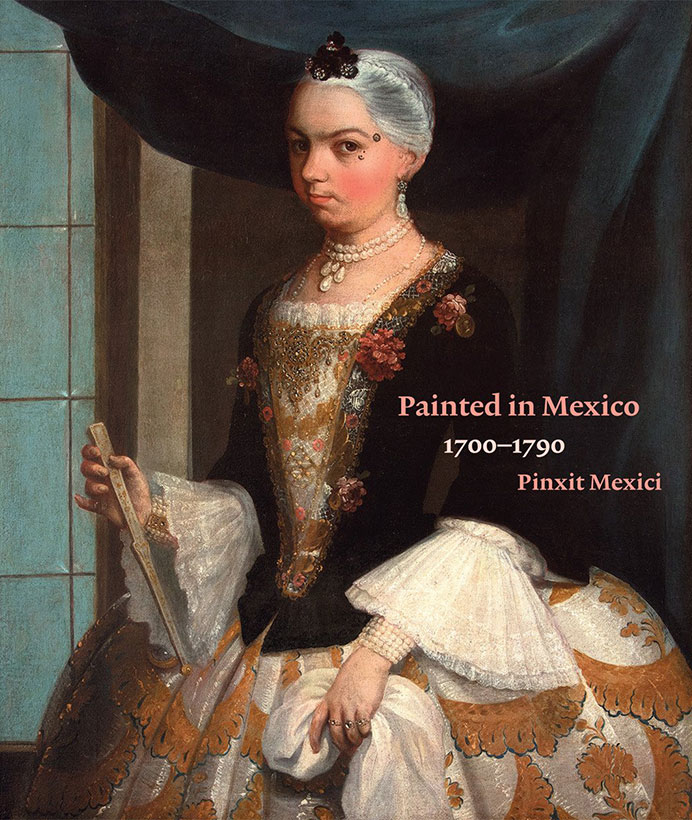 Since arriving at Los Angeles County Museum of Art (LACMA) in 2000 as the first curator of Latin American art, Ilona Katzew has bolstered the collection with numerous acquisitions and organized major exhibitions of Latin American art.
Her new show, Painted in Mexico, 1700-1790: Pinxit Mexici opened in June 2017 at the Fomento Cultural Banamex in Mexico City before coming to LACMA from November 19, 2017-March 18, 2018.
In the spring, the show travels to New York's Metropolitan Museum of Art, thanks to the foresight of former Met director Tom Campbell.
The exhibit was organized by Ilona and three co-curators: Jaime Cuadriello and Paula Mues Orts in Mexico City and Luisa Elena Alcalá in Madrid. More than 100 paintings are at LACMA, ranging from small oils on copper medallions (worn as nuns' habit décor) to a monumental oval altarpiece (13 feet tall and 10 feet wide).
More than half of the pieces needed extensive conservation work to be suitable for travel and display. (The altarpiece had been rolled up and hidden away for decades.) Fortunately, the curators had the help of Mexican bank Banamex (LACMA's co-organizer), whose exhibition space in downtown Mexico City housed the show's debut over the summer.
The New York times named the exhibition one of the Best Art Exhibitions in 2017 and the Los Angeles Times noted that it's "a remarkable curatorial achievement, one of the most memorable exhibitions of the year." Read the full LA Times article here: Painted in Mexico: LACMA's remarkable and important new show.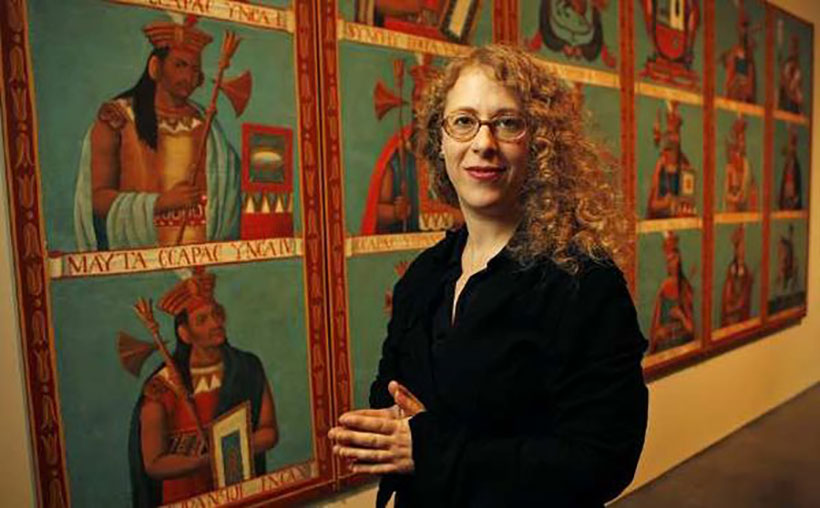 Ilona is a long-time student and friend of Jean-Louis Rodrigue and Kristof Konrad. She came to study the Alexander Technique because of a back problem and is a great exponent of the work:  
"I began studying Alexander Technique after a friend suggested that it could help heal a lower back injury. Studying Alexander allowed me to become more aware of how I moved and how, when stressed, I tended to contract my body. It was a gradual process of retraining my neurological system, eventually allowing me to heal. An unexpected effect of studying Alexander was more emotional openness. As I learned to better connect to my body by becoming aware of it, I also connected to people in a more profound way. Kristof has a unique teaching style: he created a warm and trusting environment that allowed me to retrain my body and heal. Thanks to his classes I now have more tools to deal with stress. One of Kristof´s most effective mantras is to say to yourself: 'I have time.' It's amazing how often we can forget this simple rule. Kristof´s lessons have had an incredible impact in my life."
(Ilona Katzew)