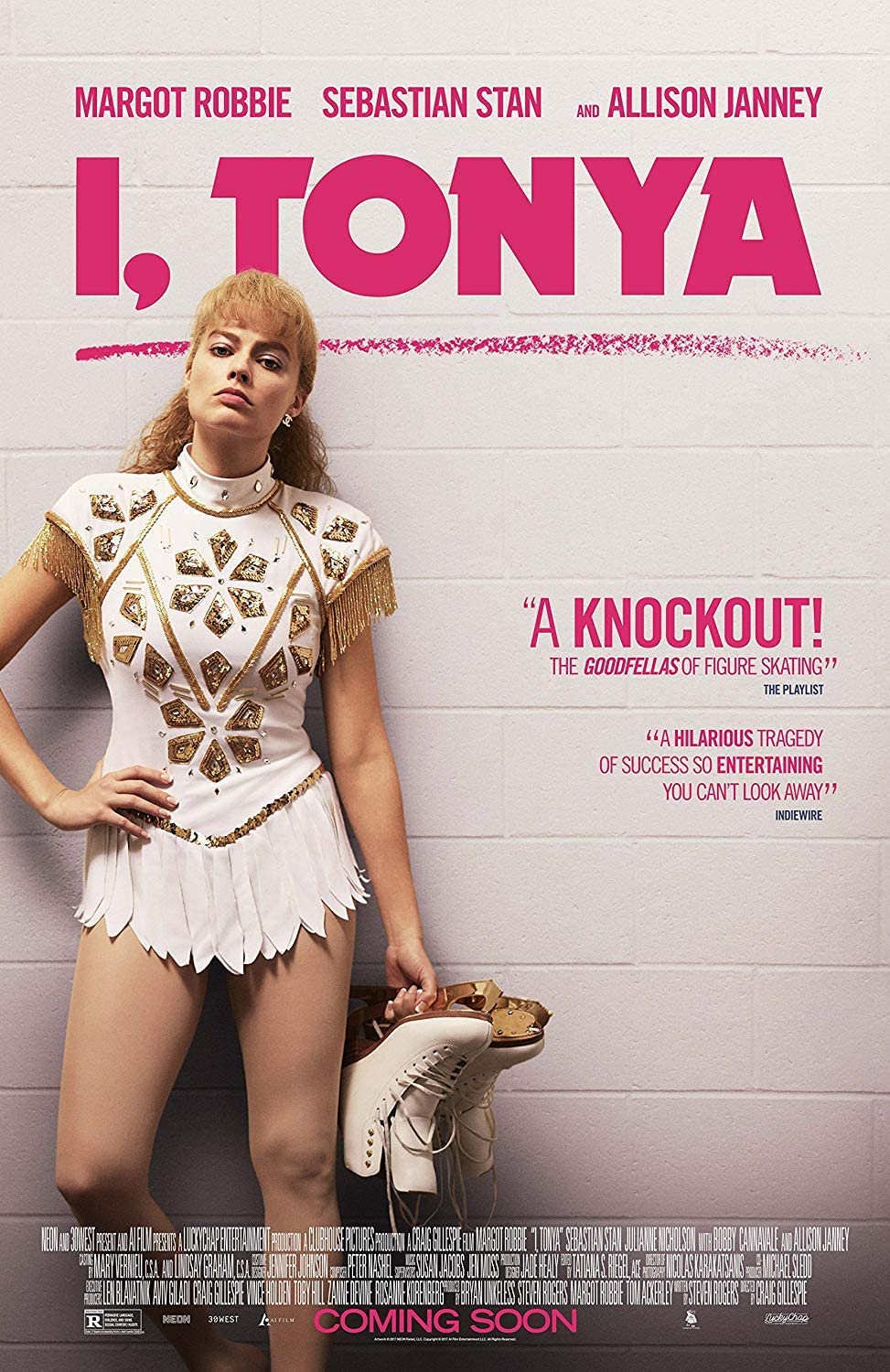 Last year, Margot Robbie was referred to Jean-Louis Rodrigue by her acting coach Nancy Banks. Margot was preparing for a new project called I, Tonya, based upon shocking but true events surrounding Tonya Harding's career as a world-class figure skater. Weaving in her complicated and destructive relationships with her mother (played by Allison Janney) and her husband (played by Sebastian Stan), Margot wanted to fully inhabit the character, not only in a physical way but also in a way that integrated her psychological and emotional landscape. As Margot expressed in her first meeting with Jean-Louis: "She (Harding) is lovely and understanding, and I need to inhabit the character, I don't want to replicate her. I want to embody her ​​spirit."
The response to I, Tonya has been enormously positive, garnering multiple nominations. Joe Morgenstern of the Wall Street Journal encapsulates the critical response to the film:
Tonya, played with dazzling ferocity by Margot Robbie, never seeks our love for her tortured character. To the contrary, she goes all the way with the flinty façade that Tonya has erected, the defiant pride she takes in her scruffy blue-collar roots. Playing against what's tender and vulnerable in Tonya's psyche, she creates a flesh-and-blood heroine who, as an extra added attraction, is endearingly funny—and essentially innocent, at least in the film's judgment, of helping to plan the Kerrigan hit.
Since December 2016, Margot and Jean-Louis have collaborated on two more films: Mary Queen of Scots and Dreamland, both due for release in 2018.
Kudos to Margot for being named "One of the Most Influential People in 2017" by Time Magazine and for her numerous nominations for Best Actress for I, Tonya, including the Golden Globe and SAG Award for Best Actress.
Film synopsis from the official website for I, Tonya:
Based on the unbelievable but true events, I, TONYA is a darkly comedic tale of American figure skater, Tonya Harding, and one of the most sensational scandals in sports history. Though Harding was the first American woman to complete a triple axel in competition, her legacy was forever defined by her association with an infamous, ill-conceived, and even more poorly executed attack on fellow Olympic competitor Nancy Kerrigan. Featuring an iconic turn by Margot Robbie as the fiery Harding, a mustachioed Sebastian Stan as her impetuous ex-husband Jeff Gillooly, a tour-de-force performance from Allison Janney as her acid-tongued mother, LaVona Golden, and an original screenplay by Steven Rogers, Craig Gillespie's I, TONYA is an absurd, irreverent, and piercing portrayal of Harding's life and career in all of its unchecked––and checkered––glory.