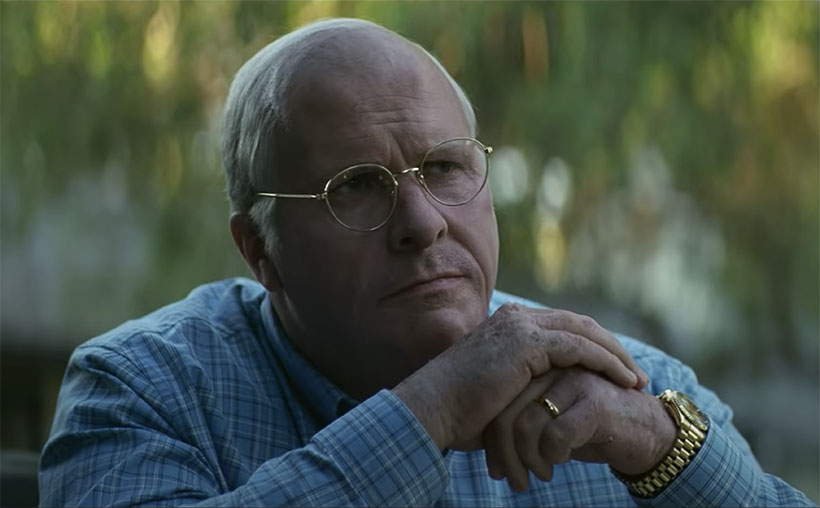 Academy Award winner Christian Bale invited Jean-Louis Rodrigue to work with him on his embodiment of Dick Cheney for the film Vice, which chronicles Cheney's political rise from 1974 to 2009. The film also stars Amy Adams, Sam Rockwell, and Steve Carell. Together, Jean-Louis and Christian found a way of physicalizing Cheney's heavy-footed gait, blank expression, unflinching gaze, and lopsided frown.
In a recent New York Times article by Maureen Dowd, Christian Bale's physical acting was mentioned:
With an echo of his Batman growl, Christian Bale brilliantly shape-shifts into another American psycho, the lumbering, scheming vice president who easily manipulates the naive and insecure W., deliciously played by Sam Rockwell. While W. strives to impress his father, Cheney strives to impress his wife, Lynne, commandingly portrayed by Amy Adams.