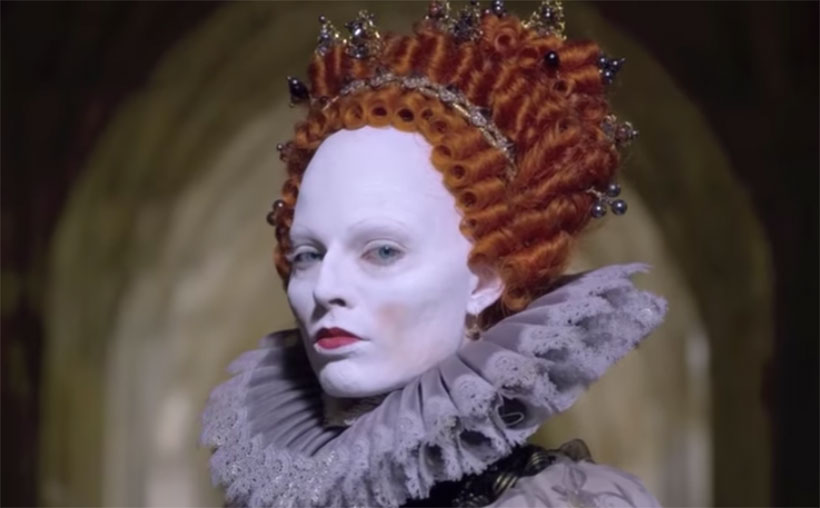 Margot Robbie collaborated with Jean-Louis Rodrigue (again) for the challenging role of Elizabeth I in the new rendition of Josie Rourke's Mary, Queen of Scots.
Margot worked with Jean-Louis to map out the life and aging process of Elizabeth. This preparation included integrating the historical time, health, values, place, structure, ideals of beauty, movement, manners, and etiquette of the Elizabethan period. Most importantly, in this feminist version of the story, it included the complicated relationship with Mary (played by Saoirse Ronan), and how that affected Elizabeth physically, mentally, and emotionally. Jean-Louis brought a full rehearsal costume of the period for Margot to wear, move in, and get the experience of the physical restrictions of this period.
Up to now, Margot Robbie has prepared with Jean-Louis for five feature films: I, Tonya, Dreamland, Once Upon a Time in Hollywood, The Lucite Desk, and Mary, Queen of Scots.
Jean-Louis Rodrigue's method is now an invaluable staple in my preparation for roles. Not only do I have a better understanding of my character, I have a better understanding of myself as a whole person. And I can begin to live and breathe as the character.
(Margot Robbie)
Mary, Queen of Scots will be released 12/7/18.